Welcome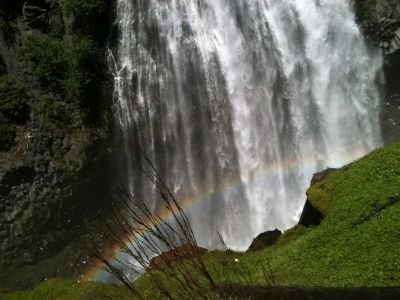 Massage brings your life and your health back into balance by giving you the space you need to unwind. With over twelve years of experience, Jaime's massage techniques are guided by a background in anatomy, an understanding of body mechanics, and an intuitive sense of what each individual needs in order to release specific muscle tension and pain.

Jaime's massage sessions have brought healing to her clients through enhanced feelings of well being, detoxification as well as increased mobility and improved range of motion in key areas of the body. Jaime specializes in relieving pain in the head, neck and shoulders, low back, and hips. She practices Sports massage, Pregnancy massage, Pediatric Massage, Traditional relaxation or Swedish massage, Deep Tissue Massage, and some Cranial Sacral Therapy release techniques.
It's time to give a little back to you. It's time you got a great therapeutic massage.
Jaime is currently studying Advanced Bodywork at Ankrum Institute with Leigh Ankrum, her fellow students, and Teaching Assistants. More information available about Ankrum Institute Here: http://ankruminstitute.com/
Board Certified in Therapeutic Massage and Bodywork (BCTMB)
AMTA member with professional liability insurance
Licensed since 2006- 10 years in Practice
Specializing in pain management, stress relief, and manual therapy.
Now Accepting Credit Card Payments in the office with Square. Get your Square card reader free at www.squareup.com Visa, Master Card, American Express, and Discover Card Accepted.