Welcome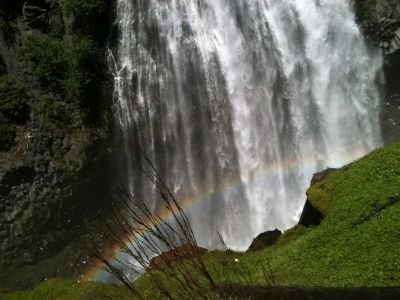 Jaime McNeill, LMT has been a professional therapeutic massage and manual therapy provider since 2006. With her experience and her extensive training, she works with each client based on their specific goals for each session. Since completing her advanced training in Bodywork and Craniosacral therapy, she has been focused on working with a variety of techniques that set her work apart from the average approach to massage therapy. Although classic massage is always a helpful addition to wellness management, advanced bodywork can open doors to structural integrity, pain management, functional improvements for organs and deeper release of fascial structures in the body.
Imagine visiting a practitioner and expecting decades of pain and dysfunction to be resolved in one hour.
This is not how the healing process works!
However, with a personal commitment to healthy living, proper nutrition, working on stress management, and therapeutic movement, feeling better is absolutely possible! We can come up with a plan to improve movement, experience less pain, and develop self care activities to help manage symptoms while working towards your goals.
Book online, or contact Jaime directly. By Appointment only.
Jaime is a 2019 graduate of Ankrum Institute, school of Advanced Bodywork with Leigh Ankrum.
More information available about Ankrum Institute Here: http://ankruminstitute.com/
Licensed Massage Therapist in the State of Oklahoma
Board Certified in Therapeutic Massage and Bodywork (BCTMB)
AMTA member with professional liability insurance
Licensed since 2006- 10 years in Practice
Specializing in pain management, stress relief, and manual therapy.
Now Accepting Credit Card Payments in the office with Square. Get your Square card reader free at www.squareup.com Visa, Master Card, American Express, and Discover Card Accepted.